Yes we do! Too many breastfeeding parents still pump breast milk in public bathrooms because most facilities lack lactation accommodations.
To help more breastfeeding parents find your Mamava pod(s), we suggest placing signs near restrooms—and other relevant places in your facility—to let people know you provide a dedicated lactation accommodation.
We offer two versions (either standard with the Mamava app or customizable) and two sizes, depending on your needs. We recommend placing the larger signs (6" x 8") at the entrance to all restrooms and the smaller signs (5" x 5" on bathroom mirrors or above changing tables).
Standard
These decals direct breastfeeding parents to use the map within the Mamava app to find the closest pod.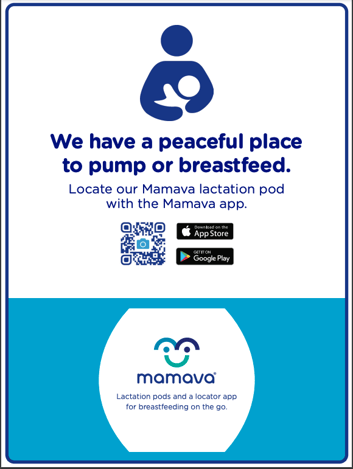 Customizable
These decals mention the Mamava app and provide an editable area to add a specific location description of your pod(s).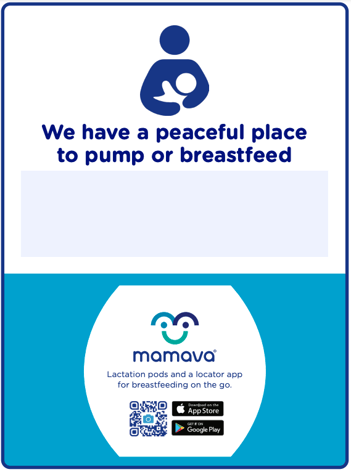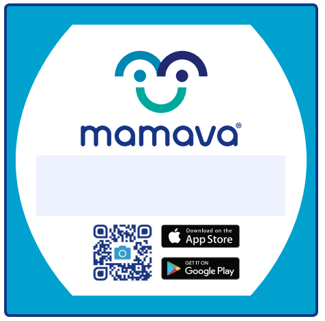 There are two options for printing:

Self-service
Download the decal(s) you plan to use.
Standard - Large (6" x 8")
Standard - Small (5" x 5")
Custom - Large (6" x 8")
Custom - Small (5" x 5")
If you've selected a customizable decal, use Adobe Reader (free) to add your pod location details.
Print on adhesive paper (we recommend a low-tack vinyl with a matte film/finish) or send to a local printer.
Full-service
Reach out to us at
customersuccess@mamava.com
and let us know which decal(s) you need and your custom copy if applicable. We'll provide you with the cost of printing and mailing your decal(s) to you.