Your Mamava pod is arriving soon, which means...it's nesting time! Use our checklist to make sure your site is ready.
In the "Preparing for Your Mamava" document you will find:
Product specs for both the pod and shipping carton.
Tips to help you pick the perfect spot for your pod.
Information on receiving your shipping carton on delivery day.
An overview of the assembly process.
Tips on things you can do to prepare for assembly.
Recommendations on additional amenities for your pod.
Preparing for your Mamava can be found here. (For Solo V1.1 models it can he found here.)
Ready-Set-Go: A Site Checklist for Your Mamava Pod
Use this handy checklist to make sure your site is ready for your pod!
Electrical
The site is close to a dedicated standard 15-20 amp or 120v receptacle/outlet (the
pod has a 4' power cord). These look like: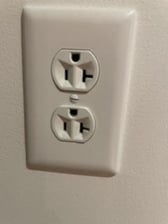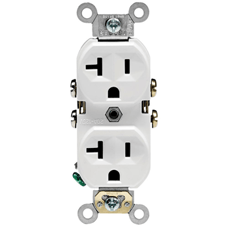 Floor
The site has a level floor surface (and you've confirmed this using a 3-foot level).
Ceiling clearance
The site has a ceiling clearance of at least 8' 6" (and you've double-checked this with
a tape measure).
Space for door swing
The site has ample space to allow for the pod's door to open and close without interference.
Door swing clearance will depend on the pod you ordered:
XL: 36" door swing
Original: 35" door swing
Solo 2.0: 32" door swing I Solo V1.1: 18" door swing