Breastfeeding and pumping parents will appreciate having a dedicated lactation space. If you'd like to enhance their in-pod experience, we offer the following upgrades.
Medela Symphony PLUS® Breast Pump
Give parents one less thing to carry. Install Medela's multi-user hospital-grade breast pump in your Mamava pod.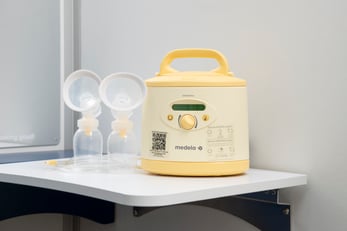 Fridge Cabinet
Streamline the logistics of milk storage by installing a fridge directly inside the pod. Available for both Original and ADA lactation suites, the fridge option replaces one of the seats.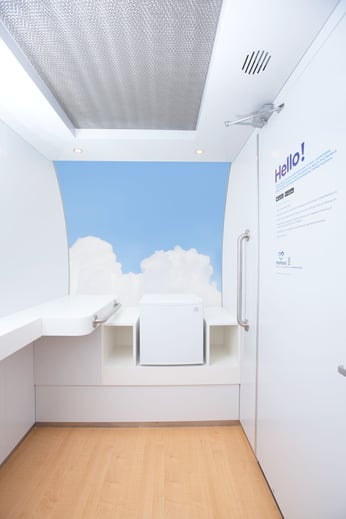 Enhanced Privacy Panel
An enhanced privacy panel provides additional privacy from above our XL, Original, and Solo V1.1 pods.
Seismic Kit
Add a seismic kit designed to help anchor the pod in an earthquake. Available for the XL and Original pods.
Hand Sanitizer Bundle
Install easy on-site cleaning inside your pod with a touchless hand sanitizer dispenser that comes with a one gallon starter jug of fragrance-free gel hand sanitizer. Learn more.
Sanitizing Wipes Bundle
Our all-in-one sanitizing wipes dispenser makes clean-up a breeze with a built-in trash can to place outside your pod, plus a roll of 800 wipes to get you started. Learn more.
For more information on these upgrades, click on "Contact us" at the top or bottom of this page.