Breastfeeding and pumping parents will appreciate having a dedicated lactation space. If you'd like to enhance their in-pod experience, we offer the following upgrades.
Medela Symphony PLUS® Breast Pump
Give parents one less thing to carry. Install Medela's multi-user hospital-grade breast pump in your Mamava pod.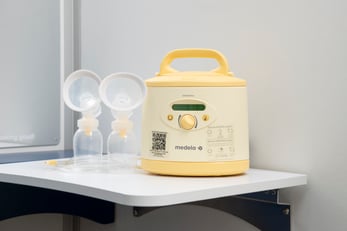 Refrigerator Cabinet
Streamline the logistics of milk storage by installing a refrigerator directly inside the pod. Available for both Original and XL lactation pods, the fridge option replaces one of the seats.
The refrigerator cubby has an opening of 20.5" W x 18" D x 12.75" H. The compact refrigerator is purchased separately and should not exceed 20" W x 18" D. We recommend a refrigerator height of 25" or less.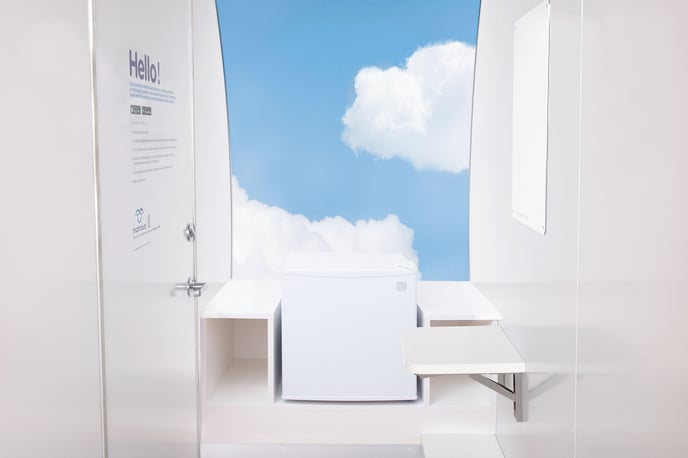 Enhanced Privacy Panel
An enhanced privacy panel provides additional privacy from above our XL, Original, and Solo V1.1 pods.
Seismic Kit
Add a seismic kit designed to help anchor the pod in an earthquake. Available for the XL and Original pods.
Hand Sanitizer Bundle
Install easy on-site cleaning inside your pod with a touchless hand sanitizer dispenser that comes with a one gallon starter jug of fragrance-free gel hand sanitizer. Learn more.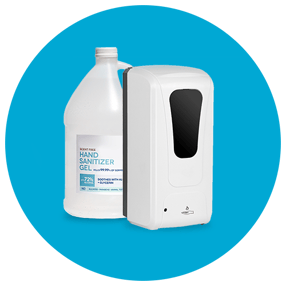 Sanitizing Wipes Bundle
Our all-in-one sanitizing wipes dispenser makes clean-up a breeze with a built-in trash can to place outside your pod, plus a roll of 800 wipes to get you started. Learn more.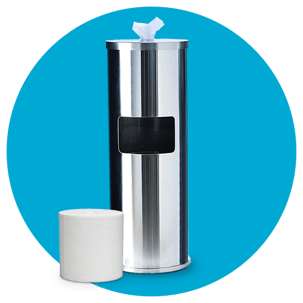 For more information on these upgrades, click on "Contact us" at the top or bottom of this page.