Unlocking pods* with the free Mamava app ensures that they're used solely as lactation spaces.
We want to make sure that Mamava pods are only for breastfeeding, chestfeeding, and pumping people who need a private lactation space. The app opens the pod with a press of a button, shows pod availability, indicates how long a user has been in the pod, and offers vacancy alerts. In addition, the app includes thousands of other Mamava-approved lactation spaces—never a bathroom—added by other breastfeeding heroes paying it forward for the next person!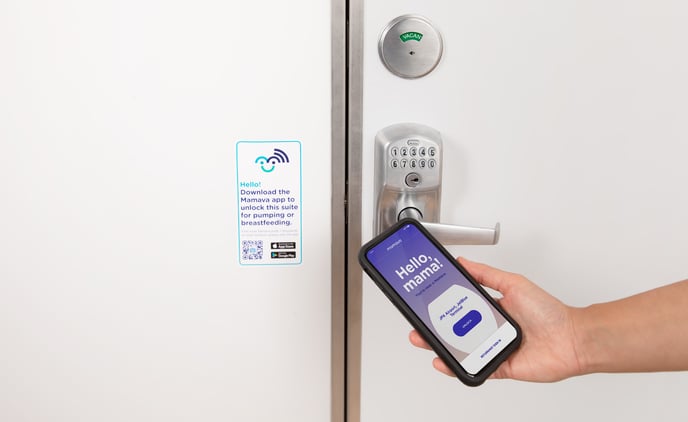 Tech-free Solo Base pods have a keyless door handle and are always unlocked. Be sure to to check the occupancy indicator on the door and lock the deadbolt once you're inside!
*Available on pods equipped with Smart Access. Not available on the tech-free Solo Base model.